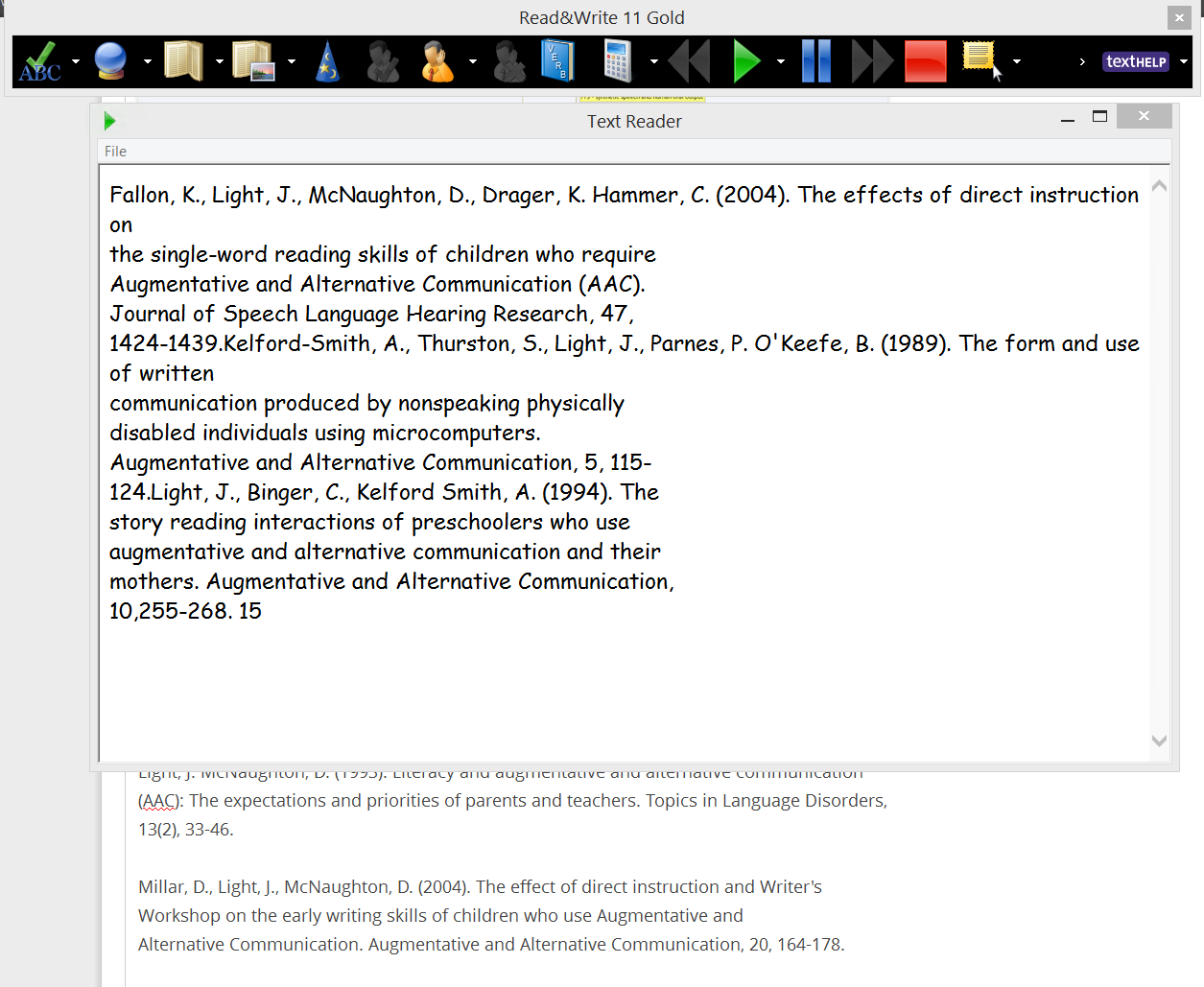 I have been using TextHelp Read and Write Gold with Screenshot Reader for many years and today it was brilliant as I needed to grab some references from a PowerPoint presentation that was online.  The references were inaccessible and I really did not want to copy them all out!  I highlighted the area around the references, grabbed the content and the Text Reader window appeared.  I selected the text that had virtually kept its correct layout – Copy all and paste (Ctrl+A  and Ctrl+ V) they were added to the blog I was writing and I was able to acknowledge the original authors of the presentation and have an accessible version of their references!  See the result on our Arabic Symbol Dictionary blog!
I should add this can be achieved with any screen grab and text conversion program and programs such as ClaroRead
E.A. – Researcher – University of Southampton.