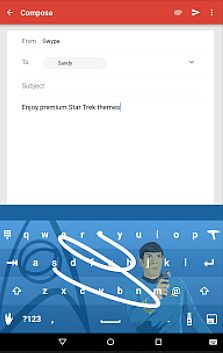 "I have been using the Swype Keyboard that comes with Dragon speech or voice recognition for long time on an HTC mobile running Android OS and despite the lack of a personalised voice profile, my accent, and even when used in very noisy locations like public transport or cafes, I have been very impressed by the accuracy.
Swype + Dragon is made by Nuance and uses their voice recognition server in order to convert speech-to-text.  There is a trial version on GooglePlay, but if you want to continue using, it would costs you 59p.
Dragon remote microphone is an app that allows you to use a mobile device as a remote microphone for the full version of Dragon installed on a PC or Mac, but only if the computer and the mobile device are connected on the same Wi-Fi network.
Alternatively the Goggle Keyboard (free) comes with its own speech-to-text, although in my experience it was less accurate when compared to Swype.
Speech-to-text on a portable device like an iOS iPhone/iPad or Android phone or tablet, is quite different than having Dragon NaturallySpeaking or DragonDictate installed on a PC or Mac. The speech or voice recognition process on a portable device requires an Internet connection, since the conversion/processing is made on a remote server, and not on the device itself. So literally, your recorded voice will be sent to the US, get processed in the Nuance server and then sent back to your screen.  There is no specific customisable voice profile on a portable device, that can be used in order to improve your accuracy, nor can specific words  be added to the Vocabulary. For example every time I say 'Enrico', Dragon on my mobile transcribes "eriko" and there is no way for me to make a correction. Also Dragon installed on a proper computer, can learn to recognise very heavy accents, the same is not true for the cloud-based services.
Look out for Dragon Anywhere an app for Android and soon iOS.
Enrico Riva