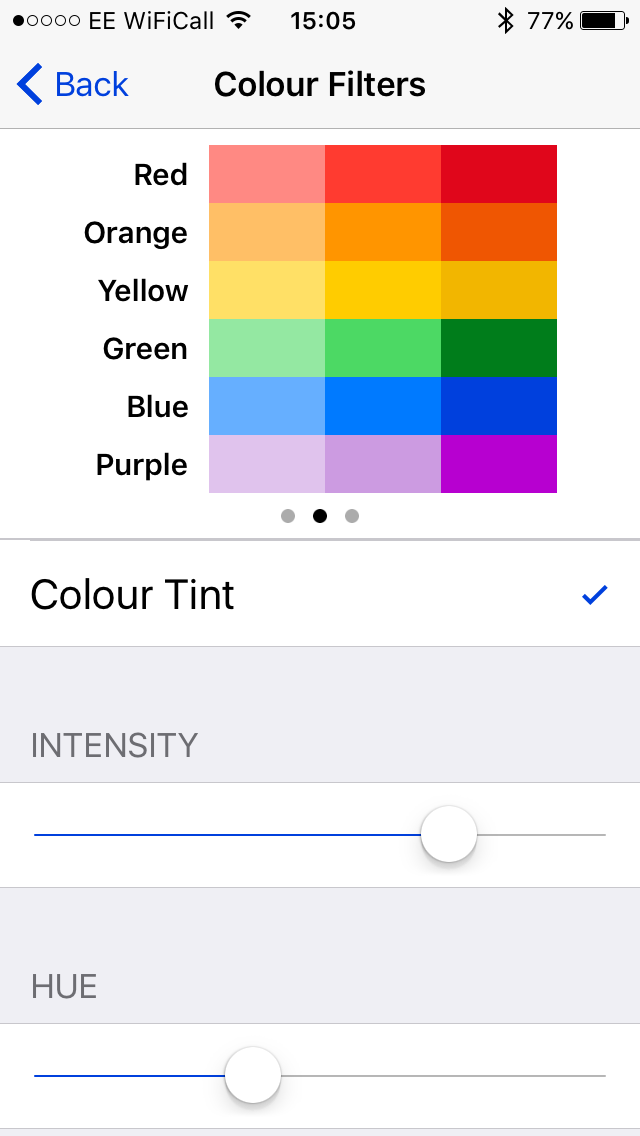 Even though you could have colour filters on the Android and your desktop it has only been possible on the iPhone and iPad since the introduction of iOS 10.  These filters can be useful for dulling the screen, offering different choices of colour overlay for those with colour deficiencies or visual stress.  Go to Settings > General > Accessibility > Display Accommodations > Colour Filters. Turn them on and there is a choice of filters with the names of different colour deficencies such as Protanopia Red/Green filter.  Go to the bottom of the list and there you will find the colour tint that allows you to choose a hue and the intensity to suit your preference.
Use Display Accommodations on your iPhone, iPad, and iPod touch
These filters have also been exciting star gazers as they provide a form of night vision according to Dave Mosher from Business Insider UK.