A freely available way of using text to speech in Word, PowerPoint and OneNote and even
Excel is possible thanks to the Microsoft Office ribbon command menu.  You can select text and have it read back.  This idea does not offer all that specialist programs can provide such as text highlighting, pausing etc. but it is a quick way to hear how a word, phrase or sentence sounds when you want a quick check.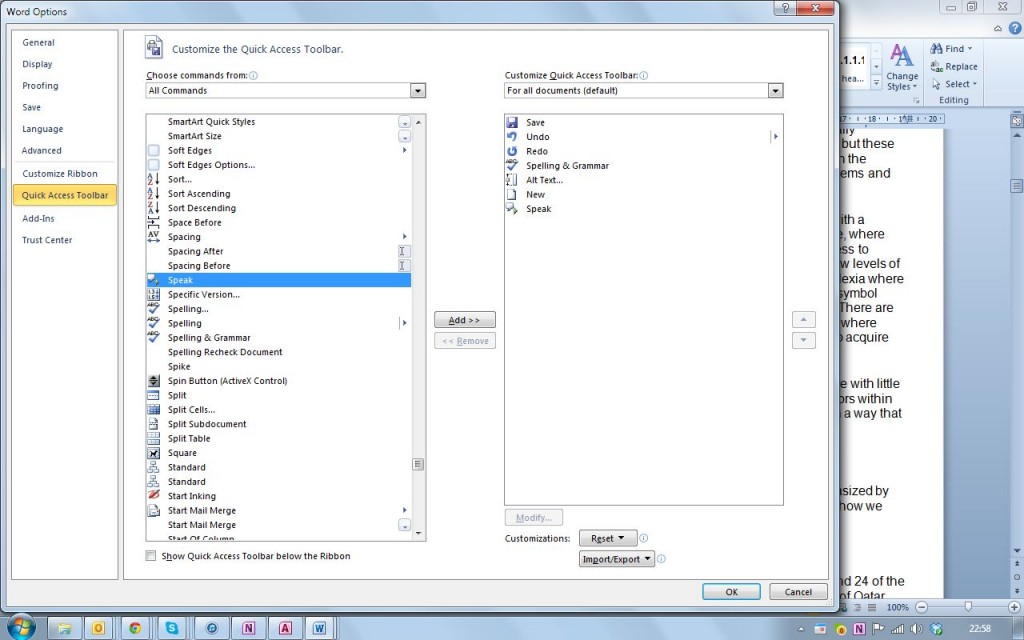 If you go to Quick Access Toolbar in the ribbon you customise it by choosing More Commands – select 'Quick Access toolbar' from the menu on the left > Then go to the top of the right hand window and make sure you drop down the command list to 'All commands' otherwise you will not see 'Speak'  in the list – Add it and return to your document.

When you have typed something or have a file to read – highlight the text and select the new speech bubble that appears in your Quick Access toolbar.  The text will be read aloud in any voice you have chosen from the Control Panel > Speech recognition > text to speech.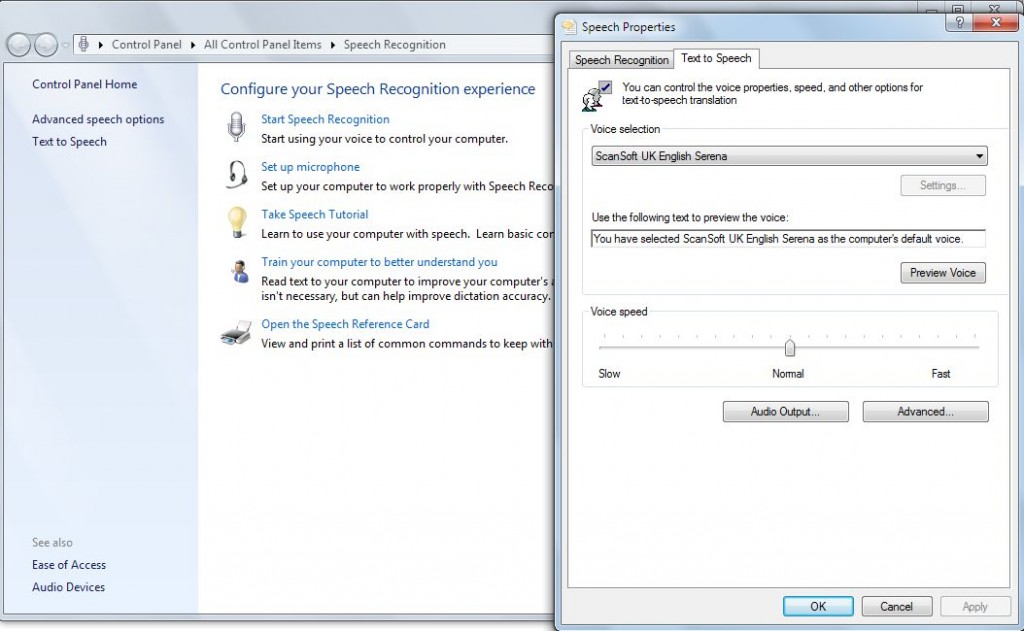 This comes thanks to Jean