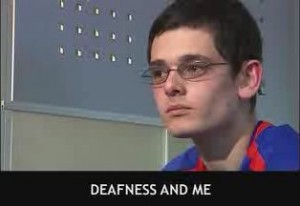 Dan describes the impact of being Deaf on his learning as part of the Open University Making your Teaching Inclusive website. The University of Sheffield offers information about Teaching Students with Hearing Impairments.
SCIPS also describes the Characteristics of Hearing Impairments Impacting on Learning and Teaching. The W3C Web Accessibility Initiative (WAI) provides a collection of resources on  how people with disabilities use the web.
The RNID have some student advice pages with guidance on a range of subjects as do the University of Bristol Access Unit for both staff and students.